Welcome to Churston Golf Club, I doubt you will find a golf course in the south west in a more idyllic location or in better condition then Churston. It sits proudly overlooking Torbay running east to west from Churston to Brixham. Established in the late 1800's Churston endeavours to uphold the best traditions of golf and golf clubs and yet still trying to meet the needs of the current member and discerning visitor. Before and after playing the modern, light and well equipped Clubhouse and professional and friendly staff will ensure all your needs are taken the very best care of. A newly acquired fleet of buggies gives an added dimension to golf at Churston, so whether on holiday as a treat or a necessity, hiring a buggy will enhance your enjoyment even more. Golf Club's biggest asset is the course itself. Not only is the 18 holes laid out and presented in a fashion that is always pleasing on the eye, Mother Nature has ensured that the sub strata of shillet and shale are perfect for golf course drainage. This excellent drainage allows for play 365 days a year and the warm climate means the surfaces of the greens are in tip top condition 12 months of the year unlike so many other courses.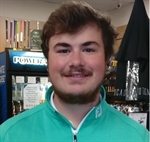 Matt Curnoe - Assistant Professional
Works in Pro Shop and Provides PGA Teaching Services to Members and works as Junior Academy Leader. Competes regularly in Pro-Ams and has won multiple events. Competed in National Assistants Final 2016.
---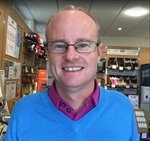 Rob Butterworth - PGA Head Professional
Joined Churston as Head Pro in 2004 after working at Radyr, Hindhead and Exeter. Became PGA Advanced Professional in 2005. Owner of Pro Shop. Hires and Trains all Staff. Set up South Devon Golf Academy and Trolley Service Centre. Organises Pro's Day and Demo Days. Helps and Advises Members and Visitors, and works on Membership Committee.
---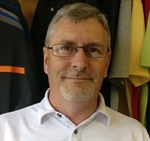 Simon Loosemore - Retail Shop Manager
Joined Pro Shop Team in 2016. Previous Director of Golf Club. Has senior management experience from both retail and financial sectors. Enthusiastic attitude has led to numerous improvements in the Shop.
---